Hi my fishy friends!
I'm sorry it's been a bit since my last post- my computer has been in and out of the shop! Posting now from an alternative one. So I'm playing a little catch up
First off, due to illness I was not able to attend the
Save the Bedford Reef
meeting. However, quite a few things happened leading up to it, during it, and after. So let me catch you up to speed! The official website is: http://www.savebedfordwaterfront.ca/
Dr David Suzuki
(One of my eco-idols) actually spoke on the topic. He thought it was insane that in this day and age my city is even CONSIDERING dumping in the ocean. We agreed, and so did a lot of people in the city. The meeting was standing room only, over 300 people showed up including Waterfront Development, local politicians, and kids too! (I'm so proud of them). For now, everything is put on hold for further study. We'd like it to be stopped totally. So we're still spreading awareness, collecting signatures, and participating in community events. You can read this article too http://metronews.ca/news/halifax/386431/hundreds-voice-opposition-over-bedford-waterfront-development-plan/
I've been in talks with one of the founders and it looks like I'll be on their float for the "Parade of Lights" holiday parade here in November. It's the day after my birthday! So it'll be freezing. Haha. trying to find a way to wear the tail but keep warm ;)
I'm also working out details to see if I'll be appearing at
Hal-Con
. I can't confirm anything yet, I think it's going to be very much determined by a few factors but it's coming up so I'll try and let people know soon.
I've done my last outdoor photoshoot for the year. I posed for a photogrpaher but my mertender also took some amazing images. I'm so proud of him! He's been learning so much in photography. Here's a few. You can see the rest on my
Facebook Page
. :)
Some more highlights, I recently received my set of glass straws from
Glass Dharma.
I'm in LOVE with these straws. I'm going to do a photoshoot with them, and team up with GD to do a special guest blog post about mermaids and our love of the environment. These straws are perfect because you can re-use and re-use and they have a LIFETIME warranty. NO MORE PLASTIC STRAWS.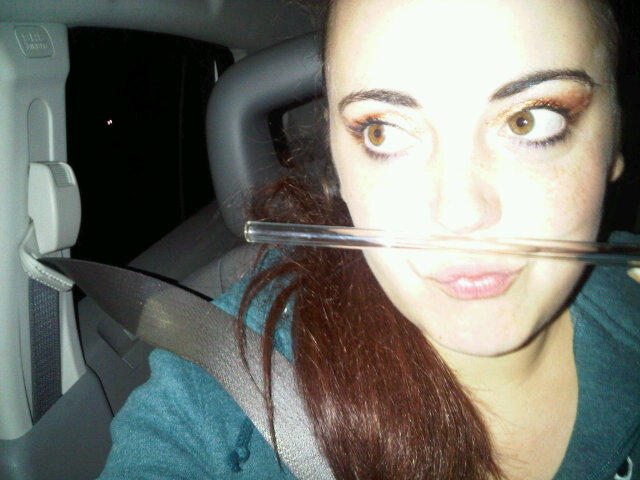 While you all know I have a Mermaid Creations tail now, I haven't been able to give it much use myself thanks to my recent health issues. So, instead I've made it my mission to get some girls in this tail who have always wanted to try being a mermaid. First I have the lovely Karen. Karen is the person who booked me for the Pride Parade this past summer. That was one of the best experiences I've had as a mermaid so I wanted to make sure she had a mermaid experience too. We teamed up with her husband who was the photographer from the shoot I mentioned at the top of the post. (I'll post his images in another blog) I had Karen in my MC tail and I was in my Merbellas tail. My mertender snapped this shot of her husband trying to carry her out of the water. It was tricky... that tail weighs 50lbs!
And a fun behind the scenes of my mertender trying to help out. PS it was so cold our skin went numb on contact. Not summer anymore, totally fall.
The next person on my list to put fins on is the lovely local model Jacqueline Lundrigan. Jacq has been a LONG time supporter of my mer persona online. She's always been giving me positive feedback, sharing my stuff, and really just been a shining light to be around. Now that she's tried out my tail I'm convinced she's one of the additional mermaids I'd like to add to my company. People want to book more than 1 mermaid sometimes, and I'd love to bring more girls into it. Here she is looking cute as a button
We also took some video while we were working on our mermaid swim. For some reason Youtube automatically edited it so it's not the best quality, but it's not bad. The chlorine was pretty bad, lol.
She's also super sweet and gave me this vintage original US magazine that features Splash on the cover. Basically, this is the reason I started out as a mermaid. It's 1 year older than I am this Magazine. Crazy
Here's something also pretty fun for you. A local musician wrote a song that I am in love with about mermaids.
Click here to listen.
Make sure to press play.
Speaking of music... no the music video isn't on TV yet. Fins crossed it'll be soon. I can't wait for you all to see it. I hope I don't embarrass myself too. Haha.
It's also Canadian Thanksgiving this weekend! I am so thankful for all of you. I'm hoping to find time to make a specific blog post thanking everyone with their own individual links :) So keep an eye out for that!
On the personal end of things I am starting to feel healthy, I am just very tired. I am still working very hard to gain employment in my field. That's a bit stressful. But I'm getting through it, putting myself out there, going to interviews etc. It's just sad that there is no teaching work. But I will find something else that is meaningful I know it! :) I'm on Linkedin now if you'd like to
add me
In the meantime I've been working hard on the next issue of Tail Flip, a few mermaid projects on the go, and writing some tutorials. I hope you all have a wonderful weekend, thanks for stopping by my blog.
Much Love,
Raina